Good

6 Hours of Coverage

One Photographer

Online Design Flush Mount Art Leather Album
with 20 -10x10's up to 60 images

Photos-on-the-web
$1650
Better

9 Hours of Coverage

Second Photographer up to the reception

Online Design Futura or Flush Mount Art Leather Album
with 30 -10x10's up to 80 images

Printable files from brides album on CD*

Photo-on-the-web

Custom Photos
$2650
Best

10 Hours of Coverage

Two Photographers

Online Design Futura or Flush Mount Art Leather Album
with 36 -10x10's up to 100 images

Printable files from brides album on CD*

Photo-on-the-web

Custom Photos
$3150
Team Coverage

Unlimited Wedding Day Coverage

Two Photographers

Online Design Futura or Flush Mount Art Leather Album
with 42 -10x10's up to 120 images

All Printable files on CD*

Photo-on-the-web

Custom Photos
$4200
Ultimate Team Coverage

Rehearsal Dinner Coverage or a DVD Show

Unlimited Wedding Day Coverage

Two Photographers on the wedding day

Online Design Futura or Flush Mount Art Leather Album
with 50 -10x10's - Unlimited images

All Printable files on CD*

Photo-on-the-web

Custom Photos
$4950
Oh My Gosh! Ultimate Designer Coverage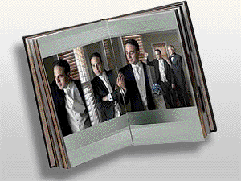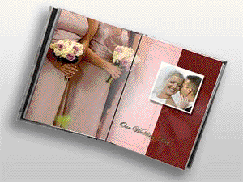 Rehearsal Dinner Coverage

DVD Show - Images from rehearsal & wedding days!

Unlimited Wedding Day Coverage

Two Photographers on the wedding day
Urbane or Flush Mount
Designer Series
Art Leather Album
with 50 -11x14's - Unlimited images

All Printable files on CD*

Photo-on-the-web

Custom Photos
Call for pricing
All prices include a photo on the cover plus name and date.
We can design your book in any album plan at $10.00 per page.
Upgrade to Urbane Album - $100.00
(Additional Pages/Sides $30 each)
Additional hourly rate is $100
* (Custom photos are not included in the printable files CD)